SANCTUM // 8oz Soy Candle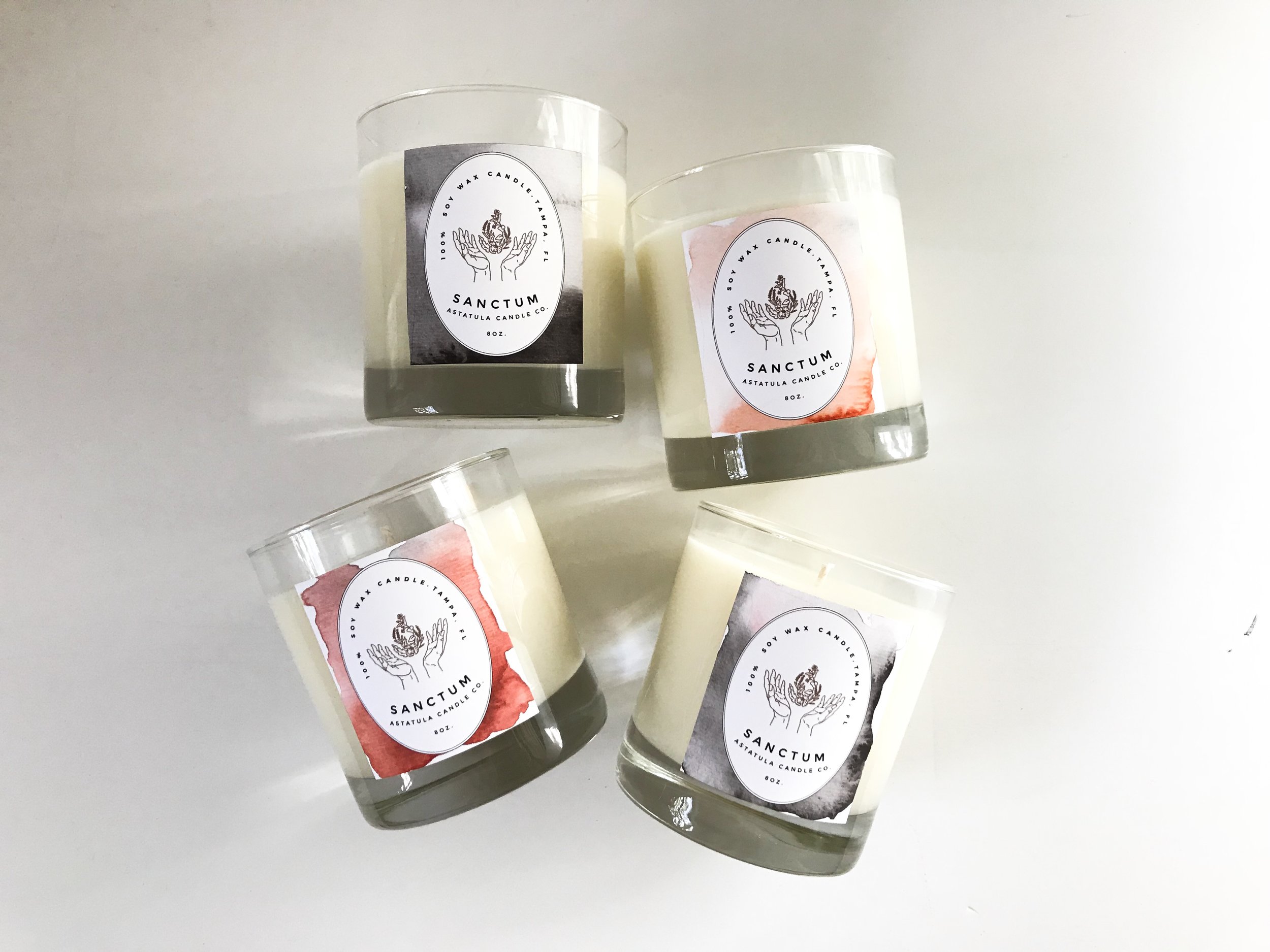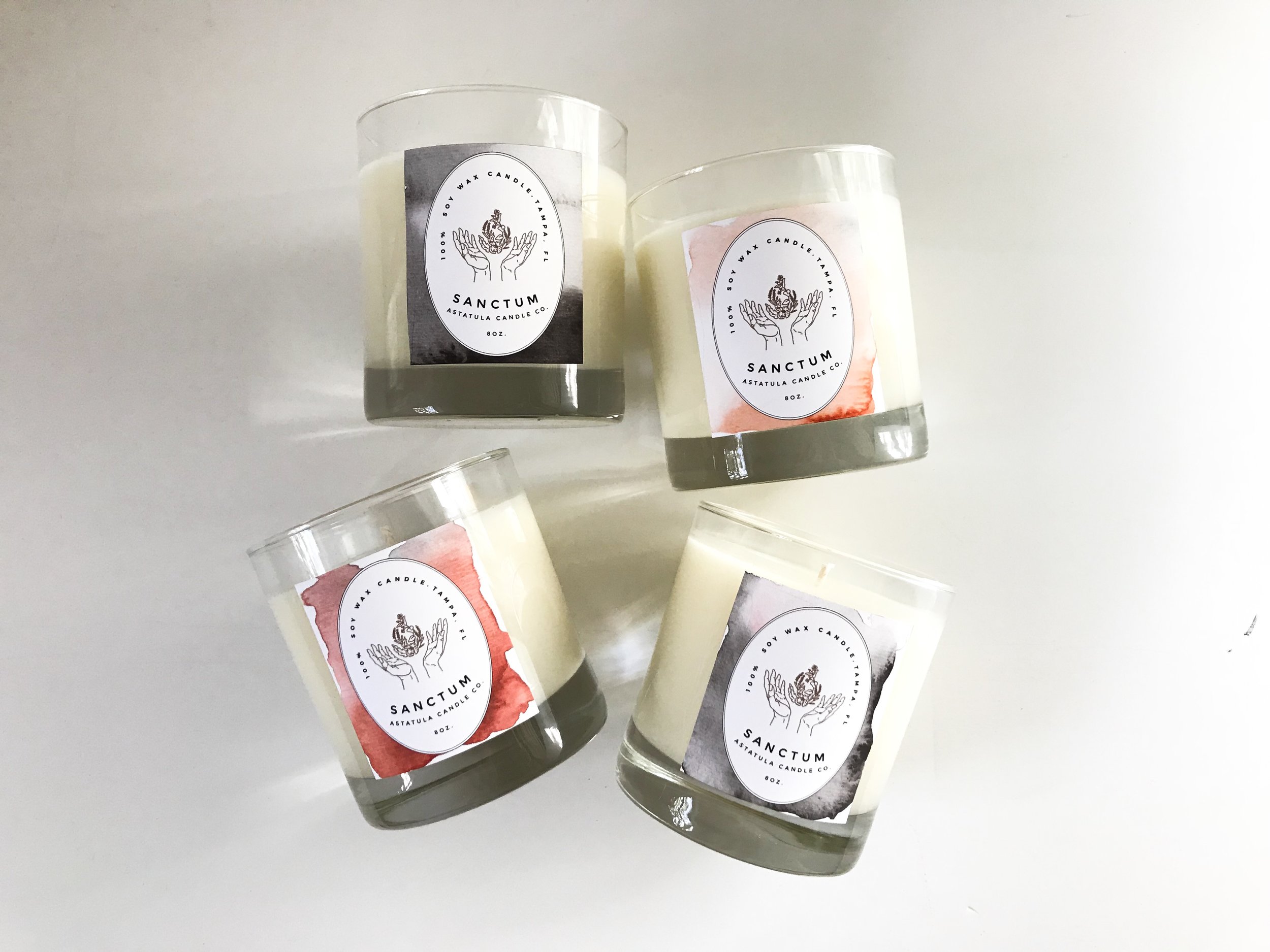 SANCTUM // 8oz Soy Candle
-Sanctum-
"A sacred or holy place."
Named for the places where we find sanctuary, the safe places we go to come within ourselves. Inspired by the deep ancestral memories of ancient temples and churches where resins and spices were burned in ritual.
A deep and resinous but slightly soft fragrance with frankincense, myrrh, amber, oud, cypress, sandalwood, patchouli, and cedar.
Fragrance family : soft and woody oriental.
Sanctum comes hand poured in a special, 8oz glass tumbler jar and yours will come with a label featuring 1 of 4 different hand painted watercolor designs by local Tampa artist Chayce Halley. Made with fine fragrances and cotton wicks.
Approx. 40 hours burn time
Astatula candles are created in small batches in the heart of Old Seminole Heights,Tampa, FL.
Made with 100% USA soy wax, cotton wicks, essential oils, and fine fragrances free of harmful phthalates.
Free of dyes and additives, my goal is to get as pure as possible with these little lights.
** PLEASE TAKE CARE when you burn a candle and make sure it's not left unattended in a room. For best results, burn a new candle 3-4 hours in order to get an even melt pool of wax to the edges of the jar. Please keep the wick trimmed to 1/4" in order to get the most time and safety out of your candle and prevent any smoking.
**SHIPPING - Domestic orders will ship via USPS priority mail. International orders ship USPS First Class International.
Jars are recyclable and reusable! When your candle is almost gone, pour out the wax, toss the wick, and then wash with soap and water. Use your jar to store things like miscellaneous buttons, paperclips, cotton balls, etc.