Relax + Restore Candle Gift Set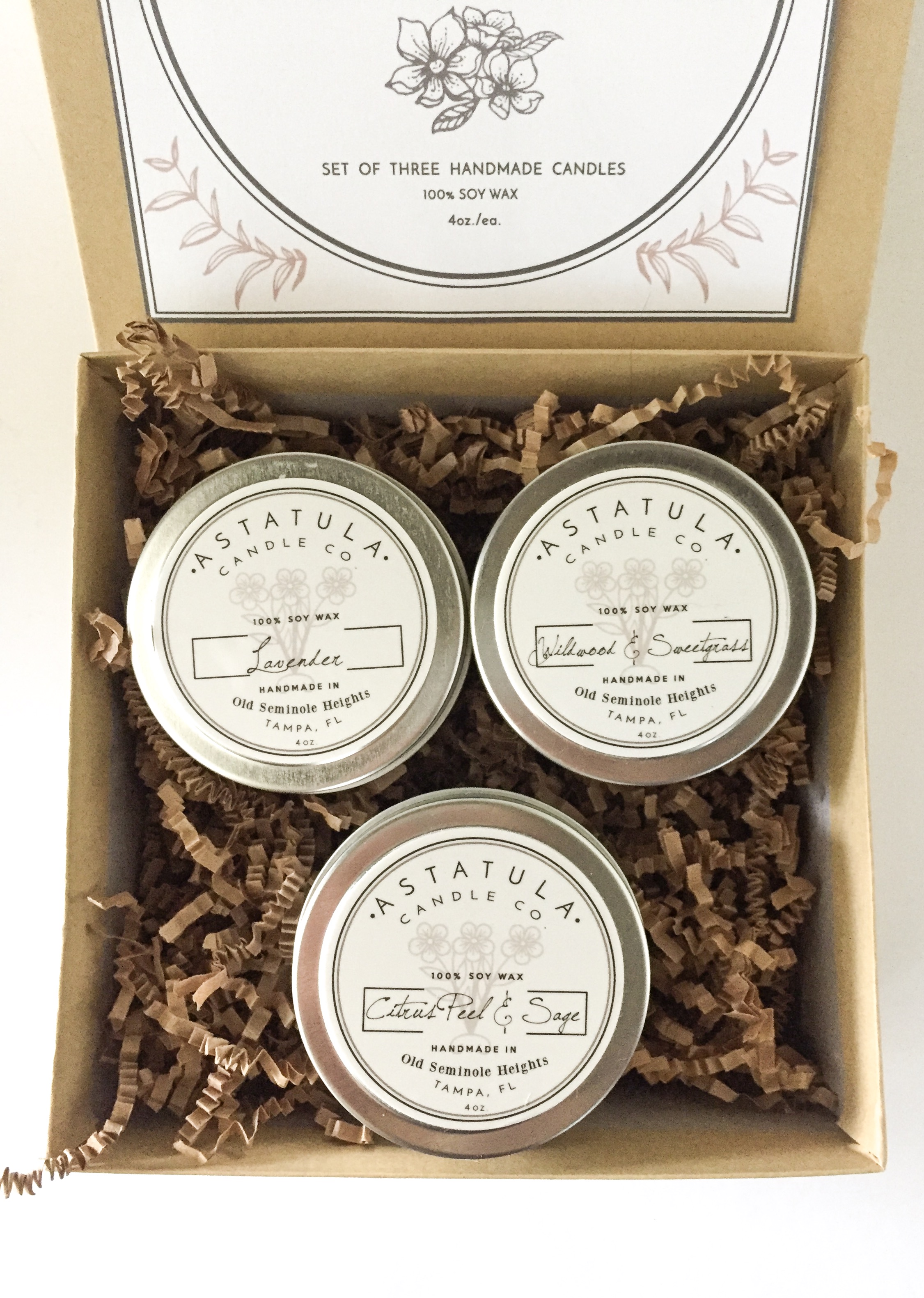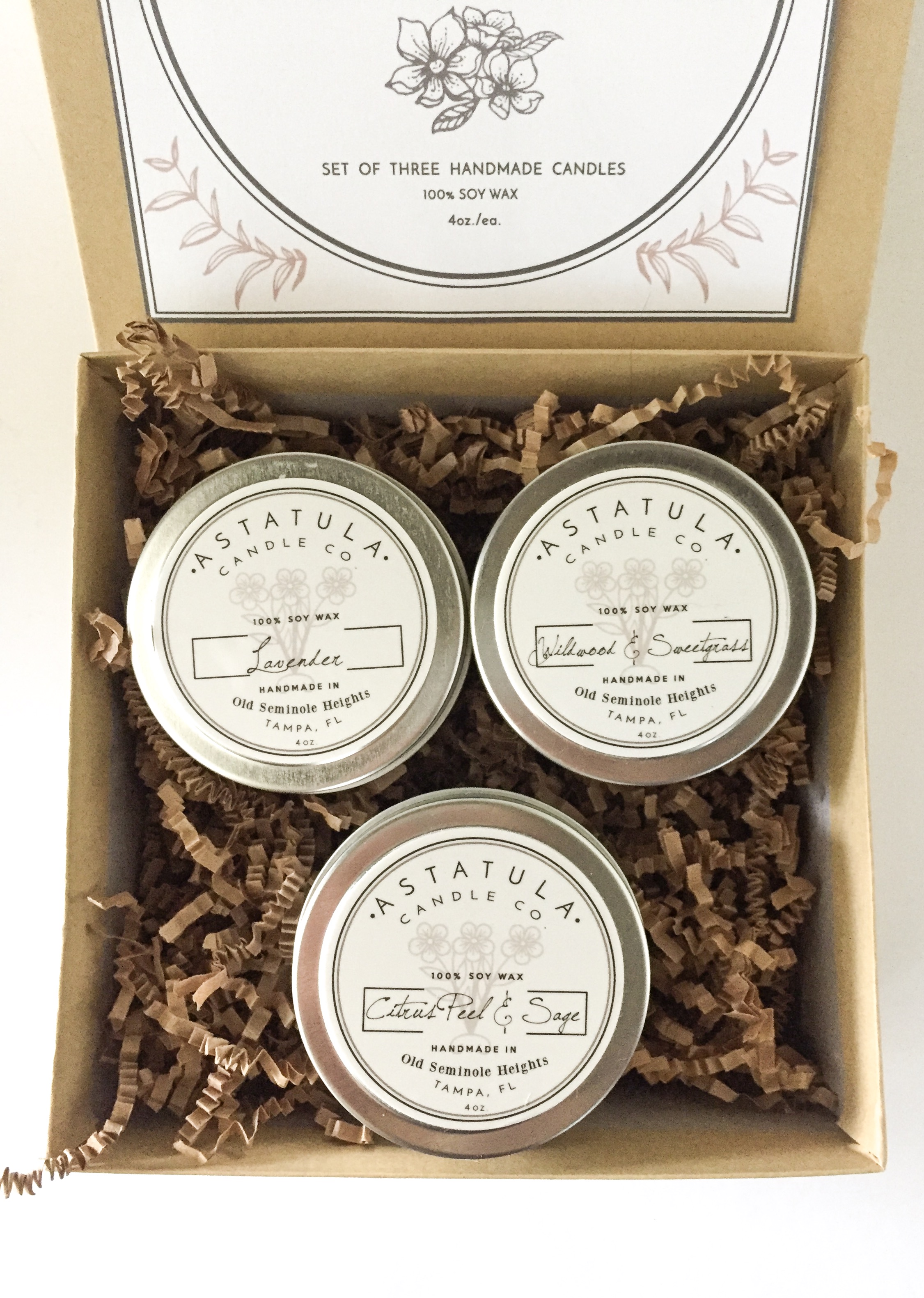 Relax + Restore Candle Gift Set

Boxed gift set of 3, soy wax mini tin candles selected for relaxation and calm. These are the lightest and gentlest of all the scents, perfect for those sensitive to strong fragrances. Classic beauties perfect for winding down, meditation or the bath.
Lavender: Blended with pure essential oil and fine fragrance, this gorgeous candle smells like TRUE lavender flowers rubbed between your finger tips.
Citrus Peel + Sage: Soft sage complimented with refreshing citrus peel makes for a very happy and fresh candle. Perfect for the kitchen and/or bathroom because it's so clean and delicate.
Wildwood + Sweetgrass: Green and woodsy blend of Spanish moss, twigs and notes of Sweetgrass and pine.
Hand poured into 4oz. size brushed silver tins that are perfect for travel or gifts. Containers are recyclable and reusable!
Approx. 20 hours burn time per candle

Candles are hand poured in small batches in the heart of Old Seminole Heights, Tampa, FL. USA
Made with 100% USA soy wax, cotton wicks, essential oils, and fine fragrances free of harmful pthalates.
Free of dyes and additives, cruelty free.

** PLEASE TAKE CARE when you burn a candle and make sure it's not left unattended in a room. For best results I would burn a new candle 3-4 hours in order to get an even melt pool of wax to the edges of the jar. I would also advise that you keep the wick trimmed to 1/4" in order to get the most out of it and prevent any smoking.
**SHIPPING - Domestic orders will ship via USPS priority mail. International orders ship USPS First Class International.