Persephone's Tea / 4oz Mini Tin Soy Candle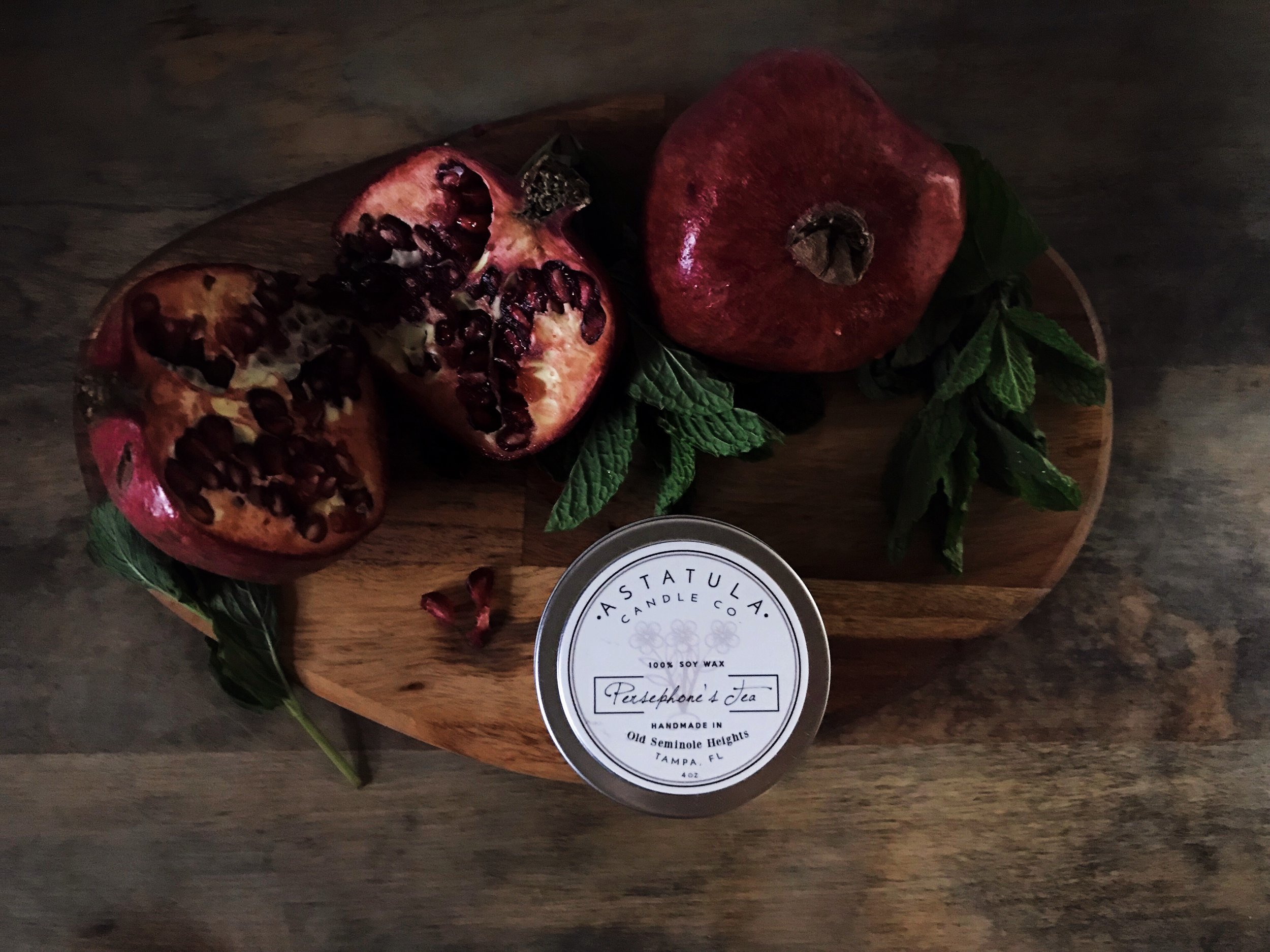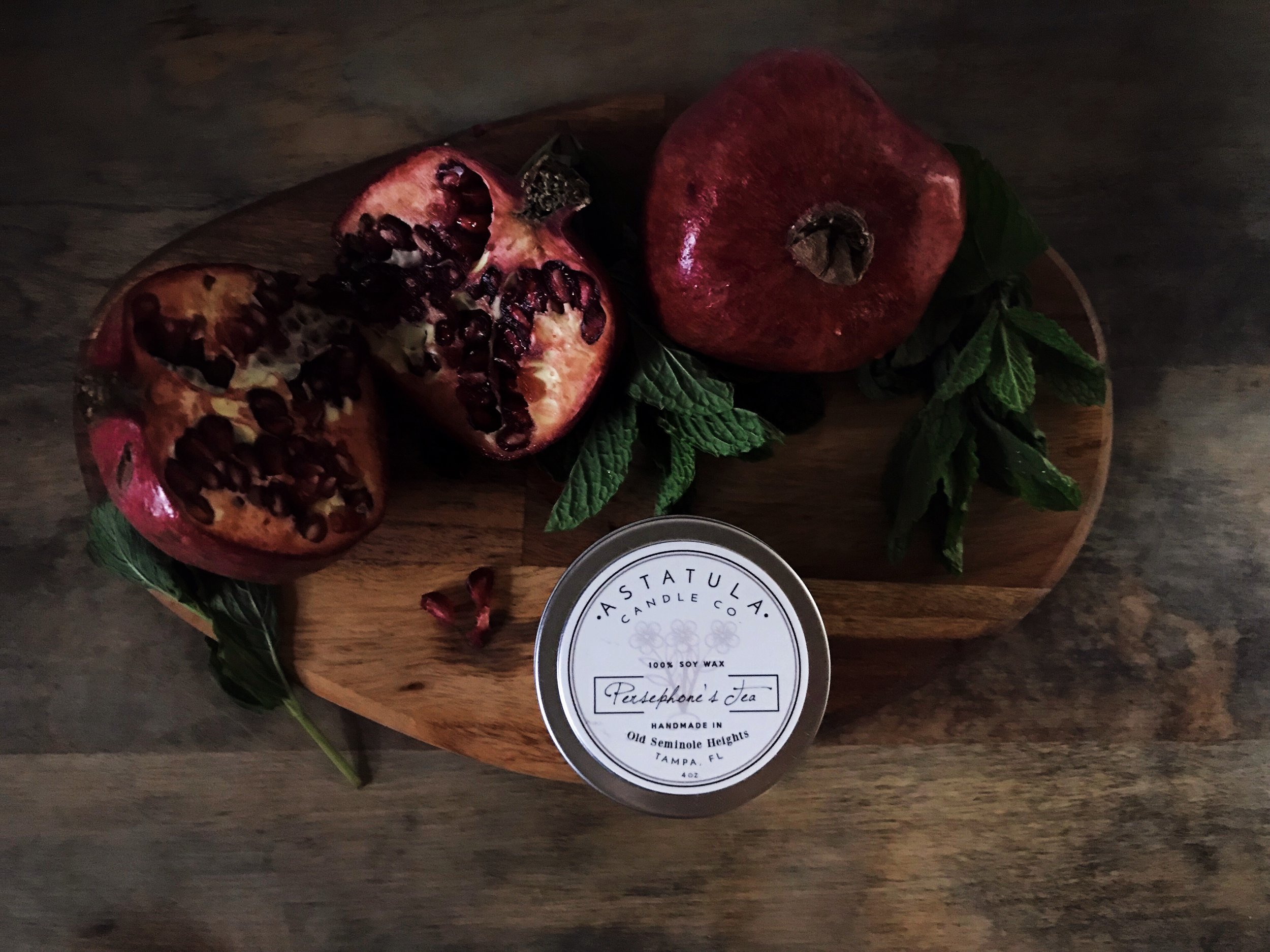 Persephone's Tea / 4oz Mini Tin Soy Candle
-Persephone's Tea-
A bright and effervescent fragrance with dominant notes of Moroccan mint and juicy pomegranate. It's sweet, delicate and fruity and smells like something you'd want to drink. Something with the promise of Spring and light in the dark. .
Persephone (pronounced pərˈsefənē) is the Greek goddess of the Spring and the pomegranate was considered sacred to her. One of my favorite goddess myths and symbol of balancing light and dark, she is the goddess of the Spring, yet she spends part of the year in the underworld- like all things always in flux. If you don't know her story, I highly recommend you give it a read because it is a tale perfect for diving deeper into the myth of Persephone and this beautiful candle fragrance.
Hand poured into a 4oz size tin.
Approx. 20 hours burn time.
These small tins are so cute and perfect for travel or gifts. They are also great if you want to test out the scent before purchasing the larger sized jar.
Astatula candles are created in small batches in the heart of Old Seminole Heights,Tampa, FL.
Made with 100% USA soy wax, cotton wicks, essential oils, and fine fragrances free of harmful phthalates.
Free of dyes and additives, my goal is to get as pure as possible with these little lights.
** PLEASE TAKE CARE when you burn a candle and make sure it's not left unattended in a room. For best results, burn a new candle 3-4 hours in order to get an even melt pool of wax to the edges of the jar. Please keep the wick trimmed to 1/4" in order to get the most time and safety out of your candle and prevent any smoking.
**SHIPPING - Domestic orders will ship via USPS priority mail. International orders ship USPS First Class International.
Product Reviews
" My #1 recommendation of Angela's (if you're a tea drinker- this one is for you)! Persephone's Tea has a minty aroma with a sweet scent that reminds me of hibiscus. It burns beautifully and you won't experience wick capping or sooting. Forever love this scent."
-Mytru
"Love, love, love!! This was one of my 1st purchases at the indie flea...wonderful scent for an every day burn. Now for getting a 16oz. so I can enjoy even longer!"
-Michelle