Candle Lighting Tapers -Bundle of 4 - wood or wax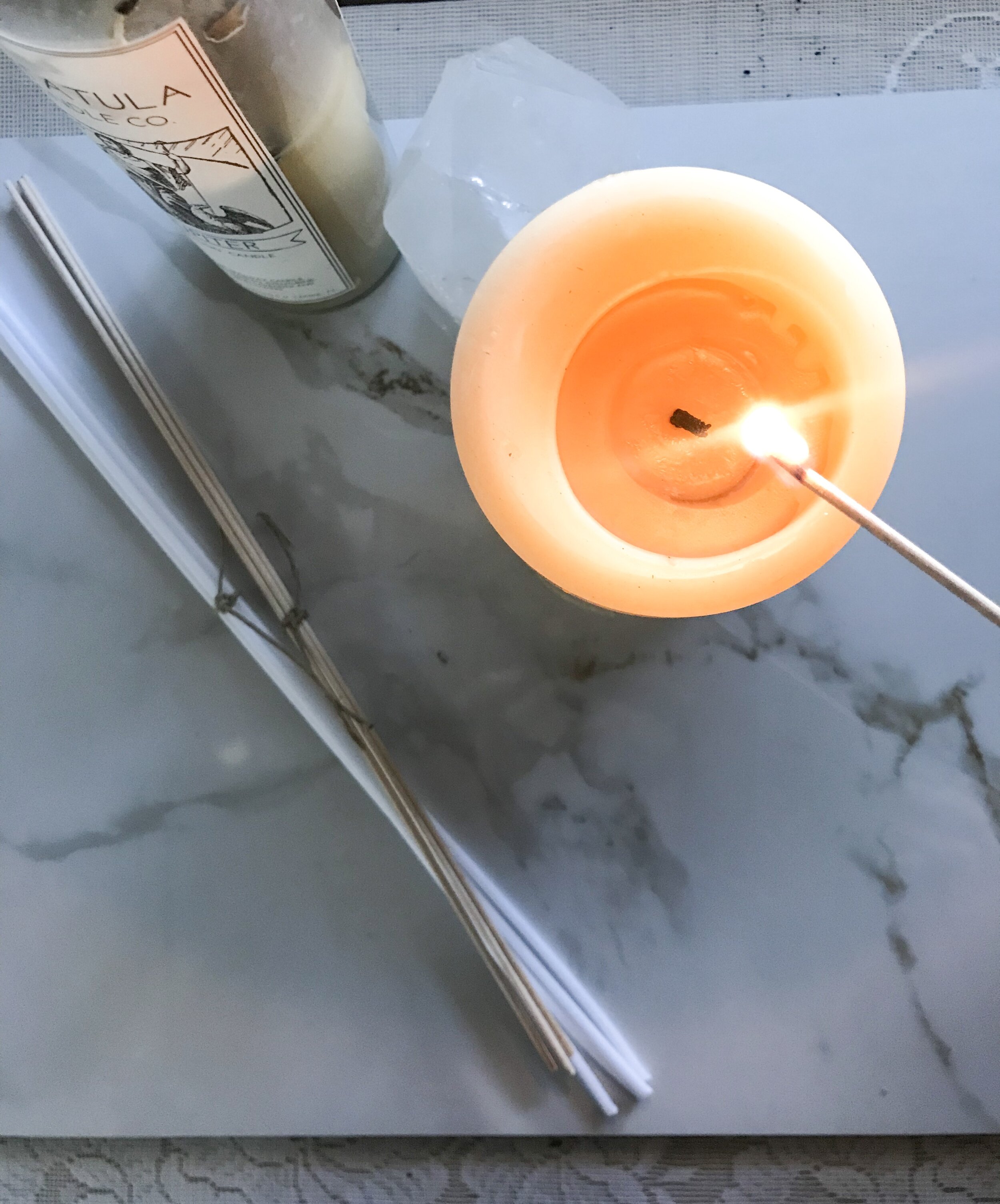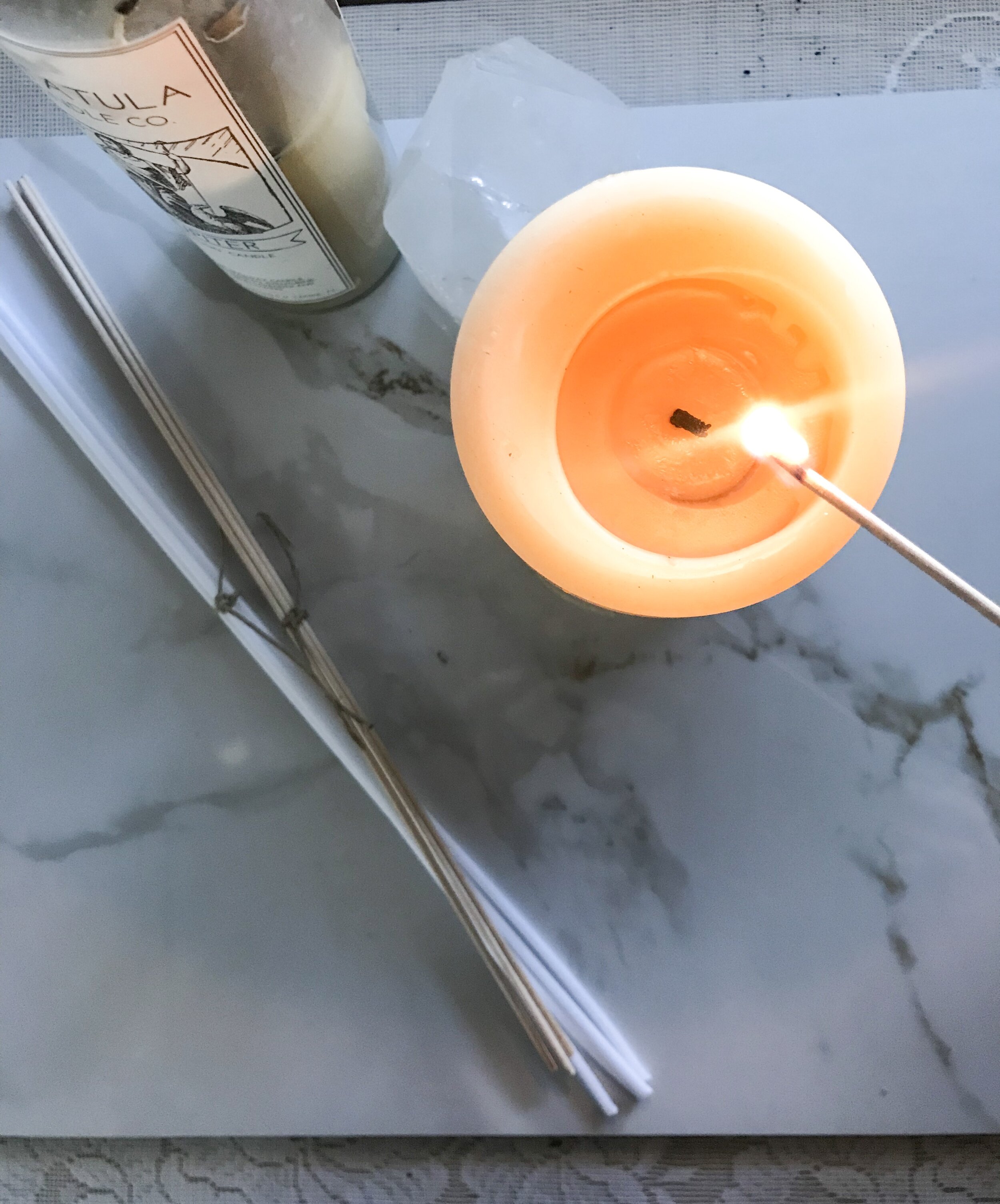 Candle Lighting Tapers -Bundle of 4 - wood or wax
Bundle of 4 lighting tapers for hard to light tall candles.
These lighting tapers are being offered so that you can easily light your 16oz candles and tall intention candles. It can be difficult to reach into the taller candles once the wax gets lower in the jar, and using these tapers should eliminate that issue for you. Choose from a bundle of 4 wooden tapers or 4 wax tapers.
After lighting the end of the taper and using it to light your candle(s), make sure to extinguish the taper fully. An easy way to do this is to have a small bowl of sand in which to put the hot end into, which will then snuff out any embers or smoke.
***These will only be shipped as an add on to your candle order. Sole orders of just lighting tapers will be canceled due to the fact that these are extremely light weight and long which would not be economical to ship on their own.