Autumn Pumpkin / 8oz Soy Candle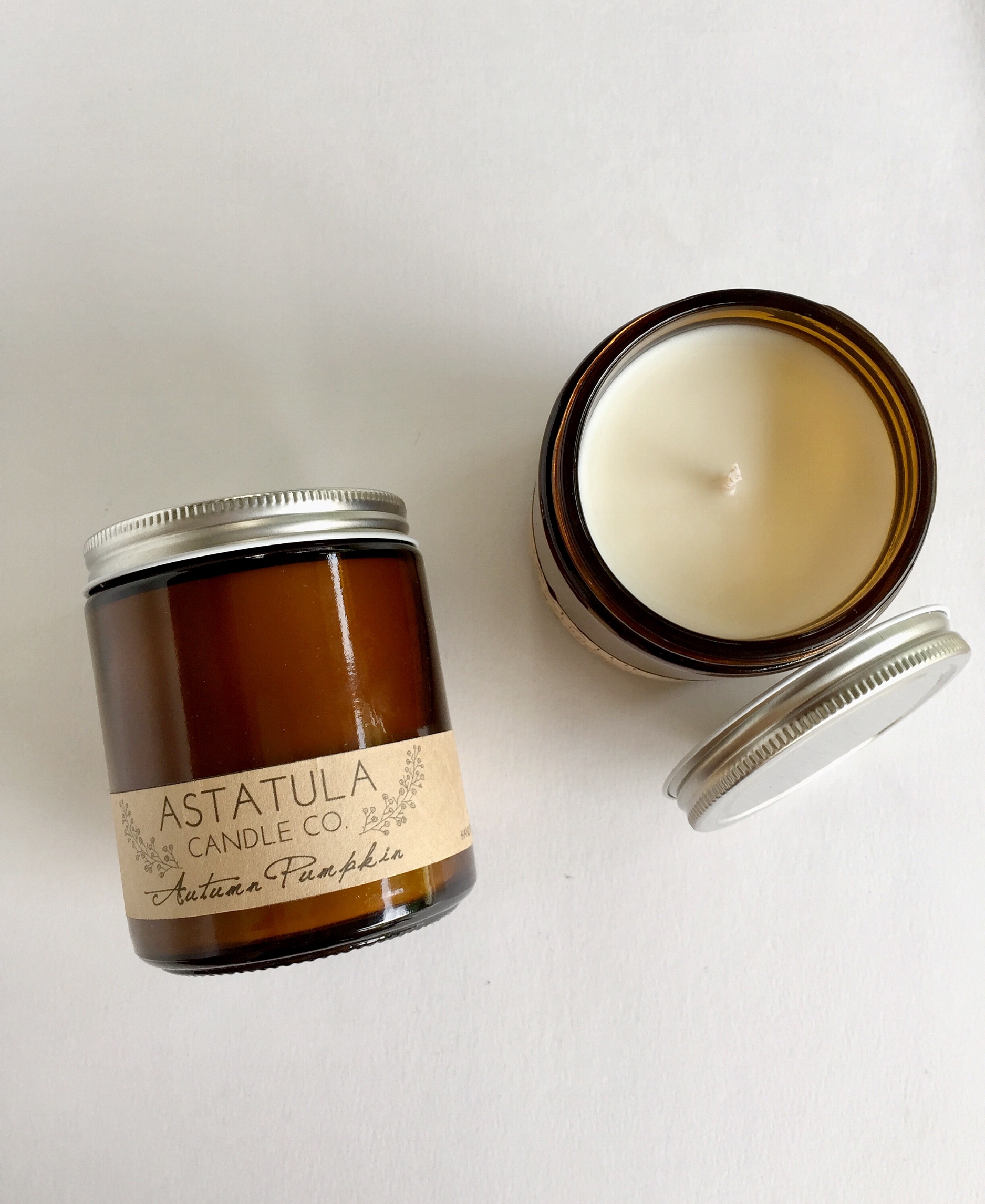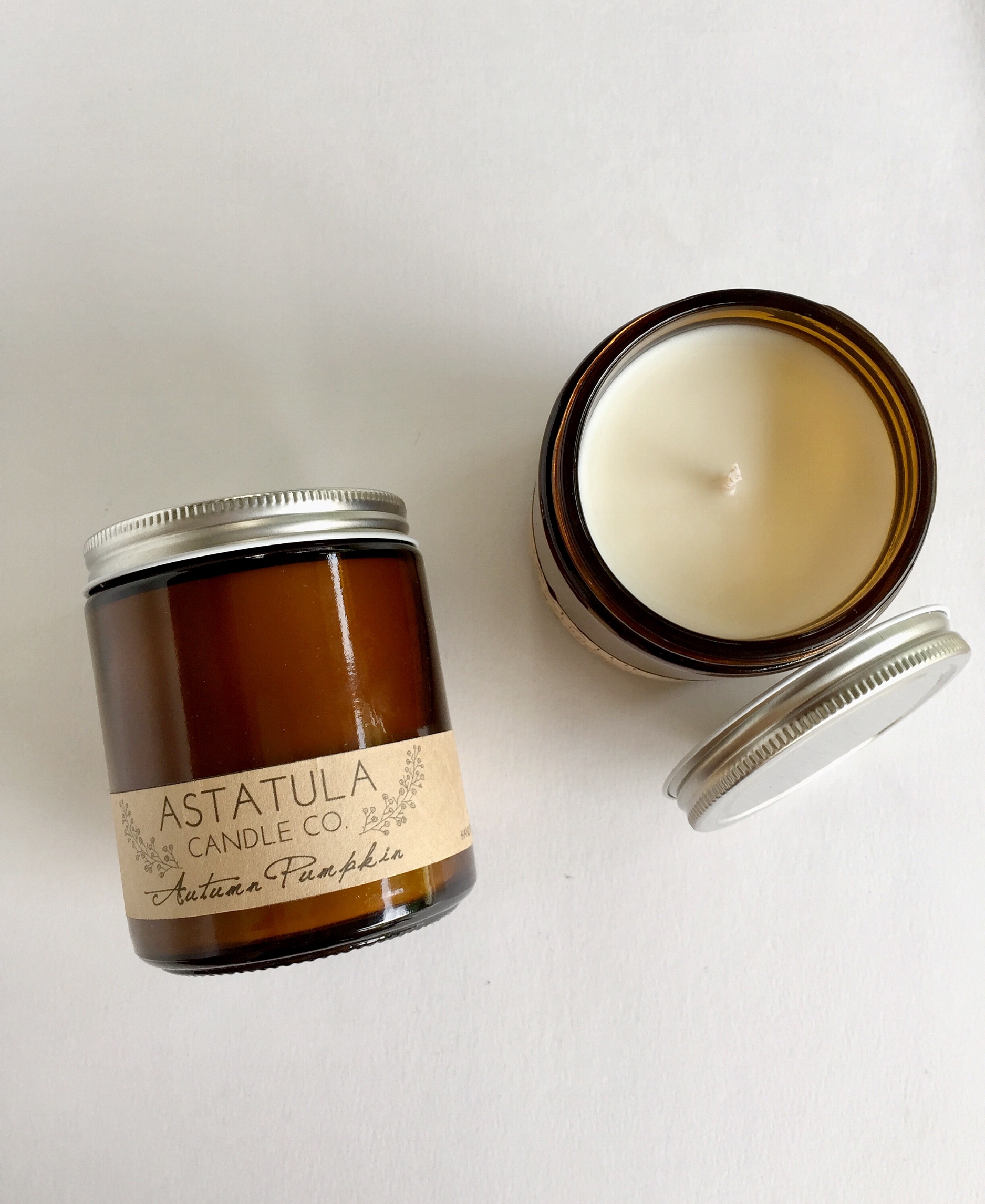 Autumn Pumpkin / 8oz Soy Candle
-Autumn Pumpkin-
The perfect Fall accompaniment.
Warm and rich sweet pumpkin with mulled apples, vanilla, clove and cinnamon. Hints of maple, ginger, and oak add highlights and depth to this delicious smelling candle.

Hand poured into an 8oz glass jar with cotton wicks
Approx. 40 hours burn time
Jars are recyclable and reusable! When your candle is almost gone, pour out the wax, toss the wick, and then wash with soap and water. Use your jar to store things like miscellaneous buttons, paperclips, cotton balls, etc.
-----------------------------------------------------------------------------------------------
Astatula candles are created in small batches in the heart of Old Seminole Heights,Tampa, FL.
I use 100% USA soy wax, cotton wicks, essential oils, and fine fragrances free of harmful pthalates.
Free of dyes and additives, my goal is to get as pure as possible with these little lights.
** PLEASE TAKE CARE when you burn a candle and make sure it's not left unattended in a room. For best results, burn a new candle 3-4 hours in order to get an even melt pool of wax to the edges of the jar. Please keep the wick trimmed to 1/4" in order to get the most time and safety out of your candle and prevent any smoking.
**SHIPPING - Domestic orders will ship via USPS priority mail. International orders ship USPS First Class International.